After all these months without seeing our clients in person, we miss being in touch with you to discuss current topics you are concerned about, answer your gemmological questions and get the latest news from our industry.

In order to exchange information and to catch up again, we are happy to announce that we newly offer a GemmoChat on lab and industry topics with our experts.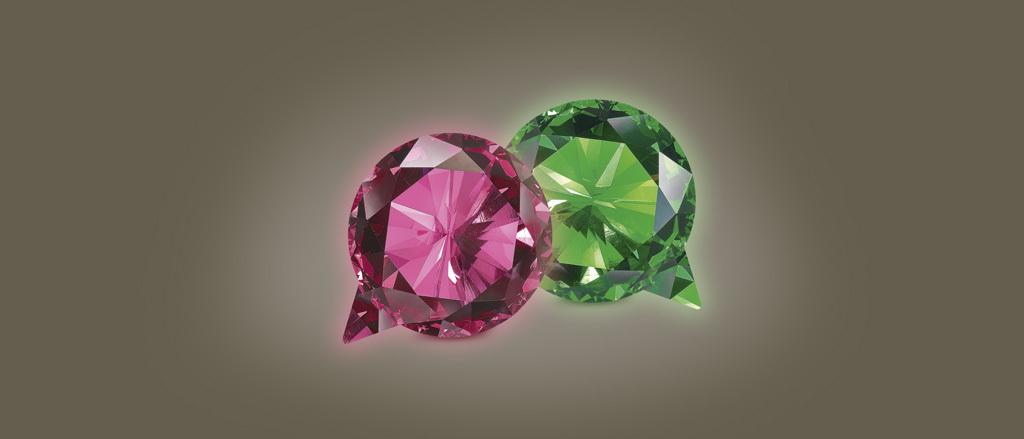 We kindly invite you to join our planned-in chats to place your messages, ask questions and simply to chat with us:


WEDNESDAY, 23 SEPTEMBER 2020
Topic: Provenance Proof initiative – enabling transparency
Morning session: 10 – 12 a.m. CET
Evening session: 4 – 6 p.m. CET
Hosted by: Klemens Link, Head of Development Gübelin Gem Lab
Link: click here

WEDNESDAY, 30 SEPTEMBER 2020
Topic: Jade, Burmese gems & trade colours
Evening session: 3 – 5 p.m. HKT
Hosted by: Hpone Phyo Kan Nyunt, Head of Laboratory Gübelin Gem Lab Hong Kong
Link: click here

The chats are moderated at the specified date and time only.
You can log in as guest user or using your regular Skype account.

We would be excited to welcome many of you in our new chat area on the announced dates and to meet again - at least virtually.