Gübelin Academy inspires students in China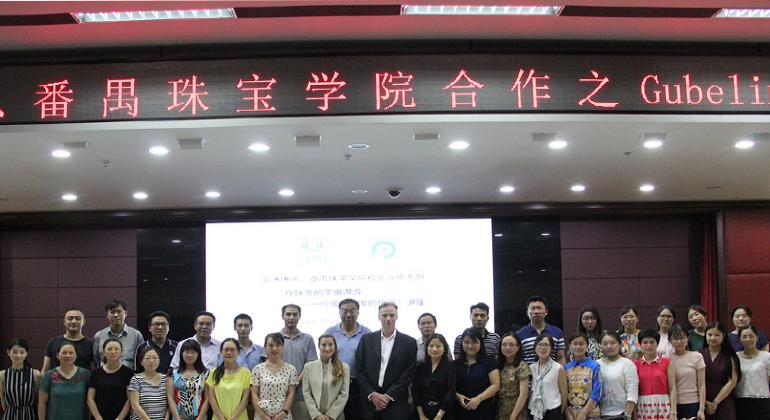 The students of the UBM Asia Scholarship at the Jewellery Institute of Guangzhou Panyu Polytechnic were able to enjoy an inspiring lecture by Helen Molesworth, Managing Director of Gübelin Academy, on June 21. Both the Gübelin Academy and the UBM Asia Scholarship share a passion in fostering gemmological education amongst the young generation, invest in their future and thereby create and maintain a thriving industry. UBM collaborates with the Guangzhou Panyu Politechnic in order to recognise outstanding students and support underprivileged ones for over 15 years now.
The students were swiftly captivated by the immense knowledge of Helen Molesworth which she gained during her career and over 15 years in the jewellery industry. In her talk titled "The Universe of Jewellery" she stressed the immense variety of the industry and elaborated on the different aspects, fields and breadth of the jewellery world - an often underestimated diversity. The students understood that the key to great education is accessibility and encouragement to explore the vast field of gems and jewellery.
Gübelin Academy is continuing its focus on fast-track, modular courses of the "Big Three" coloured gemstones, namely emeralds, rubies and sapphires and will soon launch Level 3 of the successful program.