Fura Gems - Authorised User of the Emerald Paternity Test
Fura Gems is a mining and marketing company based in Toronto, with its administrative headquarters in Dubai. A member of the Forbes & Manhattan Group, Fura is listed on Canada's TSX Venture Exchange. Fura's activities include the mining of ruby in the Montepuez region in Mozambique and emeralds in the Coscuez area in Colombia.
The company strives to create sustainable partnerships between stakeholders that respect the environment, the people, and their product.
Since the end of 2017, Fura operates the Coscuez Emerald Mine located in the mountainous department of Boyacá in Colombia. Throughout its 400 years in operation, the mine is seen as one of the world's most significant emerald mines, known to produce a significant share of Colombia's emerald supply to the world market.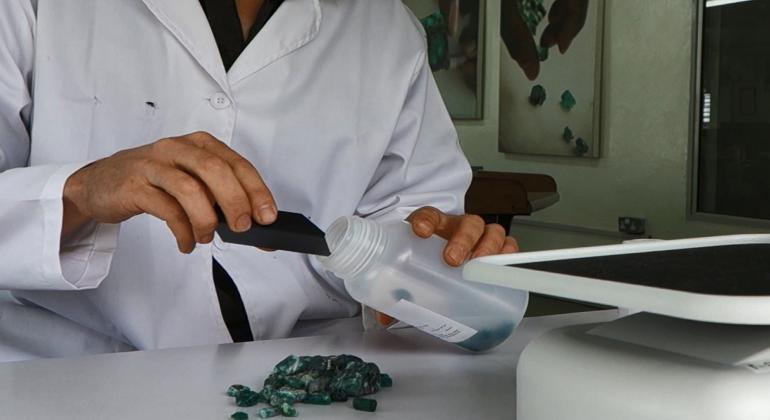 The Emerald Paternity Test
The Emerald Paternity Test is a traceability technology based on nanolabels that are applied on the rough crystals. The nanolabels contain DNA encoded with information specific to the exact provenance of the emerald, such as the mining location, the miner's identity and the mining period. The particles are built to resist the influence of cutting, polishing and repeated treatment. The Emerald Paternity Test is part of the Gübelin Gem Lab's Provenance Proof initiative whose aim is to develop new technologies to increase transparency and traceability within the gemstone industry.
By applying this traceability technology on its gemstones, Fura Gems is strengthening its commitment to provide transparency in coloured gemstone mining practices.
Online form
Please use the online form below for your inquiry, filling out all the fields marked with*.