As a gemmological laboratory we engage in analysing and interpreting the scientific characteristics of gemstones. We disclose this information to our clients and the trade in our Gemmological Reports. Further to this, the insights gleaned from our research are disseminated by means of publications as well as presentations published in scientific journals for an academic audience, and in magazines and news journals for the gemstone trade professional, the retailer and the broader public.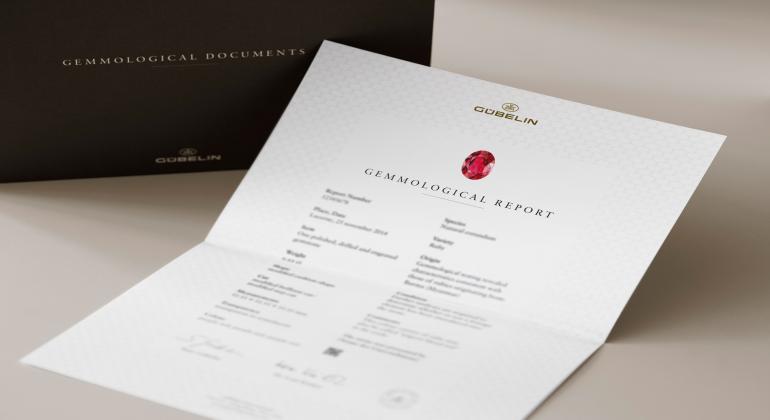 Generally speaking, Gübelin Gemmological Reports do not comment on the quality of a gem. Our reports aim essentially at disclosing the identity and authenticity of a stone, determining its geographic origin (whenever possible) and – if applicable – arriving at an opinion on the presence or absence of any treatments.
The reputable Gübelin Gem Lab Gemmological Report went through a substantial redesign in 2015. Aside from major aesthetic and security improvements, the report now includes simplified wording to make it more understandable to both trade and lay persons.
Prices for a Gemmological Report vary between roughly CHF 250 and CHF 2500, depending on the type of gemstone, its carat weight and the turnaround time. More comprehensive reports for jewellery pieces may be more expensive.