Developed for pieces of jewellery typically featuring multiple gemstones and often containing gemstones of different types, the Gübelin Gem Lab introduced its Jewellery Passport in August 2019.
The Jewellery Passport describes a selection of identifying characteristics observed in gemstones. Among the latter the amount and type of gemstone, the shape as well as the weight as indicated by the client or as engraved in the jewel.
The findings indicated in a Jewellery Passport merely reflect the state of the jewel as well as the gemstones at the time of examination and are not exhaustive.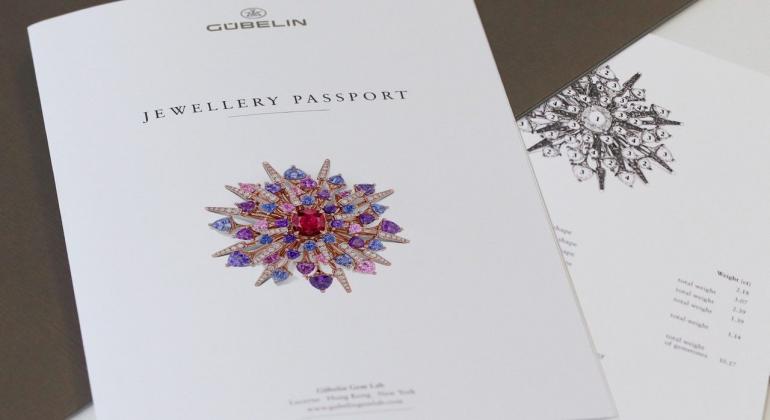 Jewellery Passports are issued on the basis of a different, reduced standard of analysis and differ from other services of the Gübelin Gem Lab such as Gemmological Reports with regards to depth, breadth, details and number of analyses. The assessment comprises merely the identification and the authenticity of a selection of the gemstones contained in a jewellery piece. The colour authenticity is not tested. Within the framework of a Jewellery Passport, the presence or absence of treatment is only determined on request by the client.
The Gübelin Gem Lab Jewellery Passport does not constitute a guarantee for, or appraisal of, the jewel respectively the gemstones set in it.
The price for the basic version of a Jewellery Passport (identification) is CHF 700, and the version including the assessment of treatments is CHF 1,500.
To see a specimen of a Jewellery Passport, click here.