Welcome to the Gübelin Gem Lab
Beginning 2017 the Gübelin Gem Lab opened its new permanent gem testing laboratory on 608 Fifth Avenue in New York. We are excited to serve our clients in America with the same standards of quality and reliability, the clients are accustomed to from our other labs.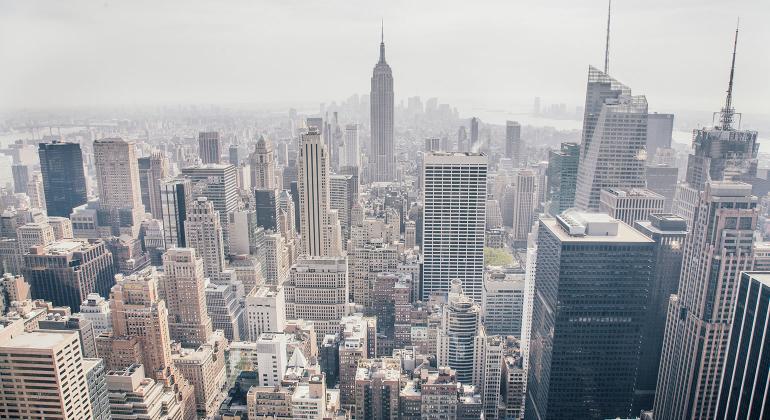 All types of gemstones can be brought to our laboratory in New York. Some, including most rubies and emeralds, can be tested fully on-site, while others get transferred internally to our labs in Switzerland or Hong Kong for finalisation.
Shipments between Gübelin Gem Lab entities are generally free of charge, provided the declared value of the items submitted is below CHF 1'000'000 (USD 1'000'000/HKD 7'800'000). For the amount exceeding this limit, a liability fee may apply. The client will be informed about costs that may occur due to shipments between Gübelin Gem Lab entities.
Clients are asked to read our General Terms and Conditions, which form an integral part of our order form:
To use our services, clients are kindly asked to download the necessary documentation and fax or email it through to our offices in Lucerne prior to sending the goods. This gives us a heads-up on when to expect items and, where need be, make necessary arrangements for any special requests. As is our policy, we contact our clients on receipt of goods to confirm both their arrival and the order.

In general, we usually require five working days to complete the testing. This does, however, depend on the workload. We contact clients if it seems likely that more than the standard five working days will be required to perform all the analyses.
Address

Contact

Business hours

Monday-Friday 10:00 a.m. - 04:00 p.m.
Saturday Closed
Sunday Closed
Online Form
Please use the online form below for your inquiry, filling out all the fields marked with*.